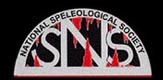 Meetings are open to everyone!
The April 2021 Mudslinger has been emailed to current members. If you did not receive one, now is a great time to join the HHG.
Upcoming Calendar

This Whole Year is the International Year of Caves and Karst

July 16 6pm July Grotto meeting Speleobooks Schoharie, NY Bring food to share if you want to.

Mtg not on Zoom as previously posted.

July 18 McFails trip contact emily@speleobooks.com to sign up

July 24-30 NSS 2021 Convention online -- https://caves.org/